The Buchanan Trust ~ The Bosbury Estate
A Facility Supporting Britain's Veterans
Rural housing, training & work experience for veterans, since 1918.
Our Mission Statement
To help those who have served in the armed forces, enabling them to transition into civilian life by offering short term accommodation, accredited training, skills, work experience and employment opportunities in the rural and construction sectors.
The Vision
To create a national facility for former service men and women who can live in a community that helps each other to recover, grow, learn and work. The Bosbury Estate will offer:
Accommodation
Residential accommodation for up to 40 beneficiaries, for veterans and their families, who have left the services and wish to make a successful return to civilian life but have not yet done this or decided how to achieve it. Some of our newly refurbished properties will be fully DDA accessible to aid people with reduced mobility. Through charitable donations and investment, our intent is to re-model existing farmhouses, buildings and cottages that will be let on "Almshouse" licences, for periods of 6 to 18 months. They will be in clusters around the estate in order to create a sense of community where veterans can support or learn from each other.
Working Recovery Farm
We seek a partner charity to set up and run a residential farm with a small mix of livestock, vegetables and horticulture that will be grown and cared for by the veterans. Other training and skills may also be taught.
Our farms
The tenanted livestock and arable farms give the character to the estate. Work is being carried out gradually to improve the buildings and increase the biodiversity of the land. Some of our tenants offer work experience to veterans.
Arranging courses
The opportunity to learn employment skills through on and off-estate courses, for rural and construction sectors that will help veterans gain future employment or higher earnings. It may also give them the confidence to establish their own businesses, possibly in a workshop or office unit on the estate.
Develop workshops
Develop workshops and/or offices for veterans to start up their own businesses.
Work experience
The Trust has excellent links with many local farms, estates and horticultural businesses who are happy to give work experience and possibly follow that with employment for the right people. This allows veterans the chance to try a number of different aspects of rural work to find areas that they enjoy and can see a career.
In the Next 2-5 Years, the Trust aims to:
Other activities
The estate has the potential for a broad range of activities to support veterans in due course. Many of these will be delivered with partner charities and as funds permit. Activities undertaken to date and proposed opportunities include: construction skills, chainsaw, tractor driving, agricultural sprayer, excavator and fork-lift training, adventure training facility and various forestry skills.
Build more
Build more almshouses as funds become available to support an increased number of veterans.
Expand beneficiaries referral paths
Further develop robust referrals by developing the Trust's links with other charitable organisations and forces friendly employers.
Rationalise our tenanted farms
Rationalise our tenanted farms in to more economically viable units as leases expire or tenants retire.
A National Facility for Great Britain's Veterans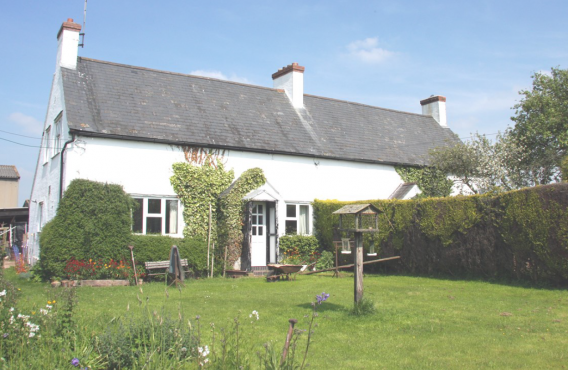 Rural Housing
Our flats and cottages are located in a beautiful, quiet part of Herefordshire. They offer the chance for veterans to stay with us for a period whilst they take stock of their lives and decide which direction they wish to progress. Although we are only about a mile from the village of Bosbury which has some facilities, the rural nature of the housing does mean that the properties are best suited to those with their own transport.
Read More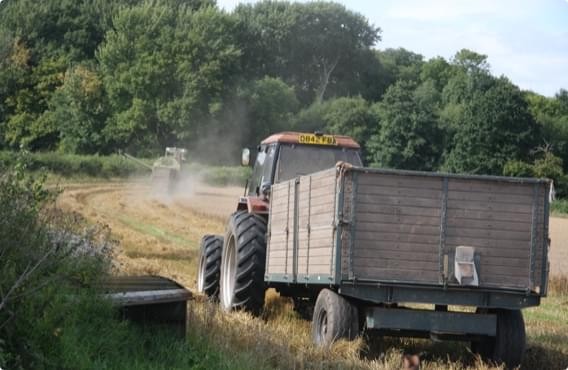 Training & Work Experience
The Trust can assist with organising training for veterans to gain suitable rural or machinery related construction sector qualifications. These may be on the estate or at local training or educational establishments. There are a number of agricultural colleges close by and Hartpury College's minibuses passes along the main road by the estate on a daily basis. The aim of achieving these new skills is to improve the range of jobs that can be applied for and to increase the earning potential for each individual in the market place. Training courses can be across single or several days, but there are also longer term courses or evening classes.
Read More